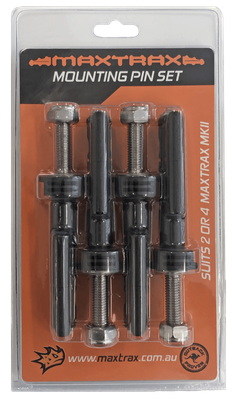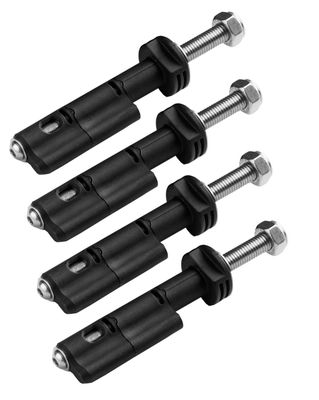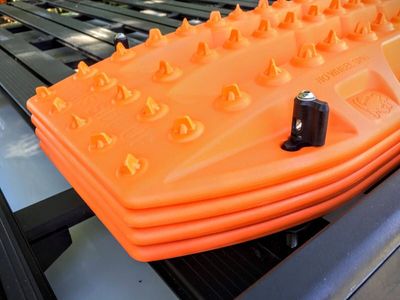 MAXTRAX Mounting Pin Set - MKII
MAXTRAX
$44.99
SUITS 2 OR 4 MAXTRAX MK2 BOARDS (1 or 2 pairs) ONLY
Black Nylon and stainless steel quick-release pins for securely mounting your MAXTRAX on a roof rack or bars. The set includes 4 pins which can securely hold 2 or 4 MAXTRAX, 4 stainless steel Nylock nuts and 4 flat stainless steel washers. There's a hole in the top of each mounting pin for a padlock. *Designed for MAXTRAX MKII only. (MAXTRAX NOT INCLUDED).

Click here for mounting instructions
Size: 140mm long including 40mm of 10mm diameter thread. SS Nylock nuts & flat washers are included. 
Warranty: Lifetime warranty against faulty materials and workmanship.

SKU: MTXMPS