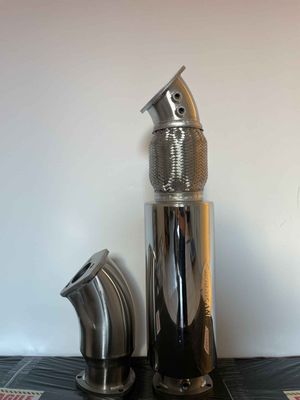 316ENG DPF Back To Turbo Back Kit
316ENG
$875.00
This kit is for all the returning customers who have made the call to update their existing 316ENG Exhaust from DPF Back to Turbo Back. Unlike others we pride ourselves on making your modifications as simple as possible, this kit now allows you to get the most out of your V8 without having the hassle of purchasing a new system.
Kit Includes
- 5" Dump Pipe
- Resonator / Non Resonator Section
- Bolts And Gaskets To Suit
PLEASE NOTE:
This Kit Does Require Tuning for installation, please contact us if you wish to have this installed and tuned to suit.
Not suitable for our Older Systems that use a V-Band Flange.
316 Engineering does not warrant the products suitability or fitness for purpose. It is the responsibility of the buyer to ensure the goods are suitable for their application. Should you have any questions, please contact us.
SKU: 70DPF-TBE